Amy and Sam
were kind enough to invite us along to see the baby animals at the Hogle Zoo this week.
We saw the most adorable baby elephant. These pictures cannot do it's cuteness justice.
This sweet little giraffe.
And there were three new baby tigers. They were hard to see and even harder to photograph I'm afraid. But if you look closely you can see two of them here with their mama.
We also saw the big daddy tiger who came right up by the fence.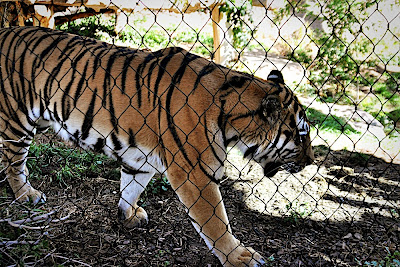 Then there were our two little monkeys.
And no trip to Hogle Zoo is complete without a drink from the Lion's mouth.