Note: I know this blog is becoming less and less "musings" of a redhead and more and more "photos" of a redhead. I promise I am working on having a separate photoblog soon, plus a website for my photography business. Stay tuned.
I had my first bridal session last weekend with the beautiful Sarah. (The wedding is this Saturday and I am photographing that too.) Sarah is a lovely girl to photograph. I think we got some great ones! I had a hard time narrowing down which ones to post.
I played around with this vintage look a little.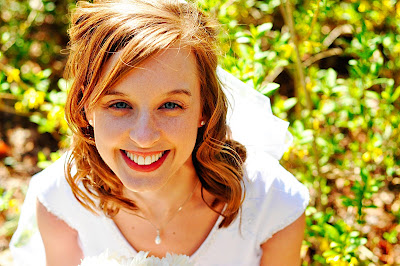 We found this beautiful huge tree at a church near campus where we were photographing. Sarah was a great sport and sat in the tree in her dress. These are some of my faves.