Christmas to me means new clothes. It means a lot of other thing too, but as for presents, it just wouldn't be Christmas without a few new articles of clothing. Well this year, since I'm preggo, I figured I'd take advantage of some sales and buy a few maternity items, even though it will be months until I'm showing. Here is what I picked out and what "Jared" bought for me:
I love this
dress
! And the great thing about it is I think I may even be able to wear it now. I love that flowy, empire waste clothes are in fashion right now.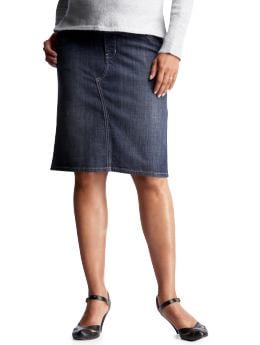 This
skirt
is just super practical and will be great for Spring and Summer.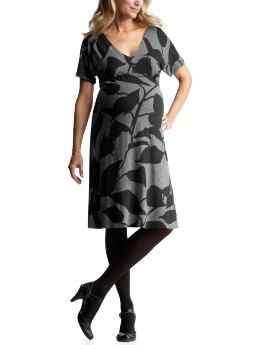 This
dress
I also may be able to wear sooner rather than later. It's great cause it will work for all seasons. And I love the fun pattern instead of just plain black.
I may be a little ahead of the game here, but I've got to take advantage of the holidays, right? And since we're on the topic, what is your advice for maternity clothes, oh wise mothers of the blogosphere? I know I'll eventually need to get some jeans and pants for work, but I'm going to put that off as long as possible. What other items do you think are absolutely necessary?