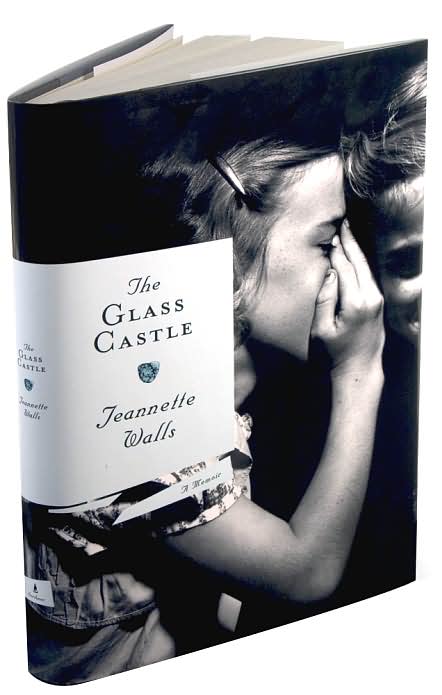 Here is my latest book recommendation. Jared and I have been reading it together for the past couple weeks and are almost done. The book is a memoir written by Jeannette Walls, a columnist for MSNBC. It chronicles her childhood with an alcoholic father and artist mother and her 3 siblings. She spent much of her childhood nearly homeless and rarely stayed in one place for long, moving from town to town in California, Nevada and Arizona, until her parents packed up once again and moved to Welch, West Virginia--her dad's home town. Walls lived there until moving, while still in high school, to New York City with her older sister.
Although Walls says she intended to write this as an "homage" to her parents (who now live by choice on the streets of New York City), she doesn't sugar coat much. She paints a painfully honest picture of her neglectful mom and dad, but does so without judgment. They were also loving and intelligent and taught their children to be optimistic at even the worst of times. I admit, there have been many times while reading that I have thought they should have been jailed for things they did
or didn't
do, but Walls is amazingly not bitter or blameful.
This book will make you count your blessings over and over. I have never been more grateful for a warm bed, good food, and working bathrooms, not to mention my amazing parents. It is shocking what the author and her siblings lived through, and yet they still grew up to be successful people. The Glass Castle is entertaining, well-written, and eye-opening. It reads like a novel but with the added impact of knowing it's all true.
Check it out.