There has been a serious lacking in pics of the babe around these parts. I got rather behind on my photo editing and am in the process of catching up. Here's a little sampling of my pretty girl from the past couple weeks....
From August 4...
From August 10...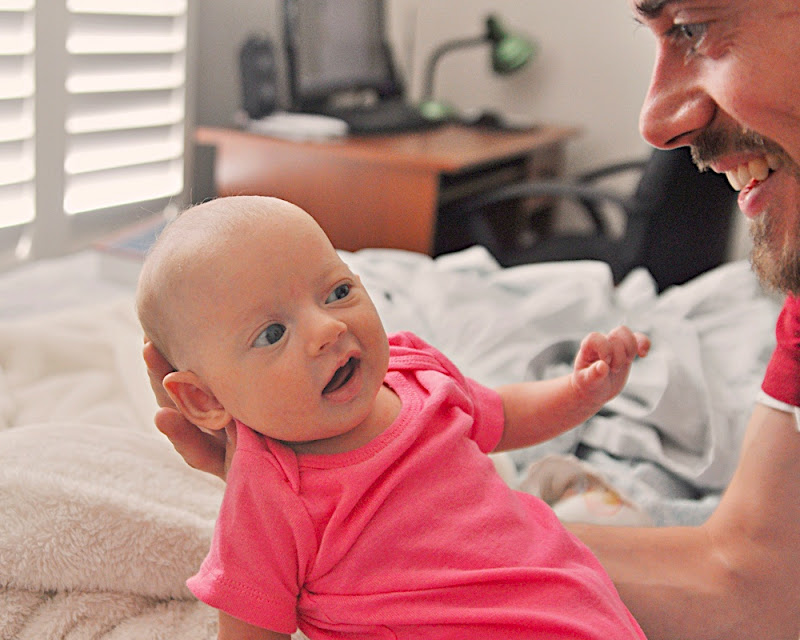 Look at her lift up her head!
And check out the pout...
And best of all we've been seeing A LOT of these lately...
From August 11...
I sure love this baby girl.