Sunday evening after taking the missionaries home (we had fed them dinner), Jared burst through the door demanding we all take a stroll through the neighborhood. The weekend had been unseasonably warm and the fall colors were calling us. We rushed to put on our shoes and head out before the sun beat us.
The first delight to greet us was this beauty in our neighbor's yard. Don't you just love how roses last and last and keep on blooming? It makes me happy that the gorgeous blossoms keep coming back again and again from spring to fall.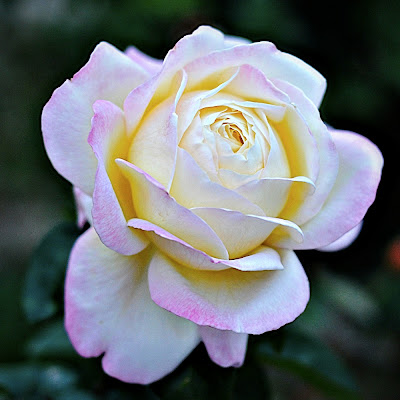 Olivia, who was in the concluding chapters of her latest book, brought it along.