My friend
Annie
gave birth to this little guy just two weeks ago. He is still in that wrinkly newborn stage that is so fun. He didn't want to stay asleep for me, but we did get some great photos. I'm going to take some more of him with his parents in a few weeks. It will be fun to see how much he changes in that time.
I love the forehead wrinkles!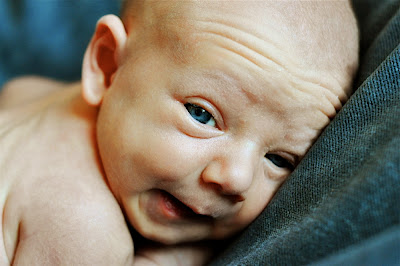 He settled down for a few minutes.
And even gave me a sleepy smile.
I adore baby feet!
Joseph loves his thumb...
and his mama.